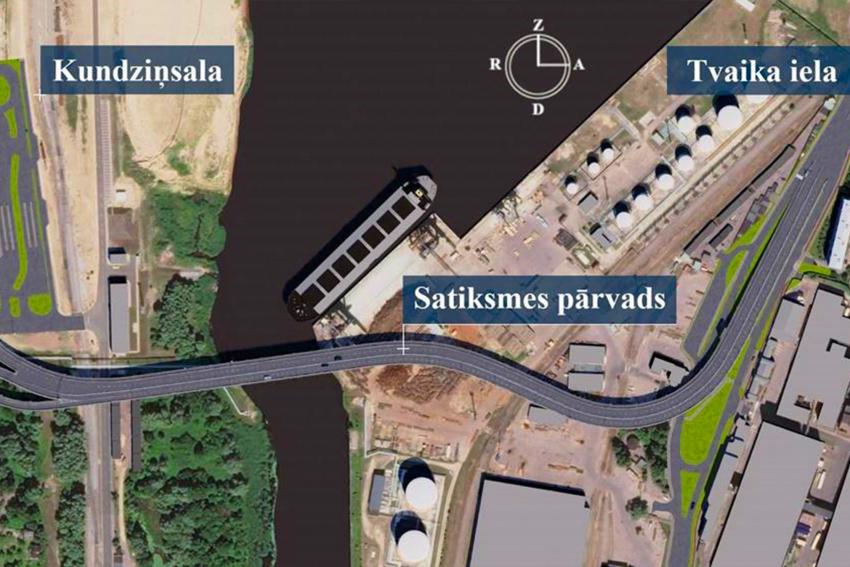 The project "Traffic overpass from Tvaika Street to Kundziņsala" will provide direct connection of Kundziņsala to the main road network of the city of Riga, improvement of transport mobility in the port territory, as well as access of freight transport and residents to Kundziņsala. The project is implemented by attracting the EU Cohesion Fund specific support objective 6.1.1 "Increase the level of security of major ports and improve the mobility of the transport network" co-financing.
In June 2023, the Freeport of Riga Authority concluded a cooperation agreement with the Riga State City Municipality on the implementation of the project. According to the agreement the Freeport of Riga Authority undertakes to carry out the construction of public and closed territory of Kundziņsala in order to ensure a functional connection to the traffic overpass by 31 December 2023, while the Riga State City Municipality, as a co-operation partner of the Project, undertakes to complete the construction of the Kundziņsala traffic overpass with its own financial resources and ensure its functioning no later than by 1 January 2026.
The total eligible costs of the project are EUR 8.8 million, including EUR 6.5 million of the allocated Cohesion Fund funding.

---
Related Articles: