568 ha of port territory are available for business start-up, land lease and cooperation with project developers.
The Freeport of Riga is open for investments in all types of commercial activities - in cargo handling, storage and processing companies, as well as in the establishment of manufacturing companies.
The Freeport of Riga particilarly facilitates business operation related to shipping – such as stevedoring services, warehouses, logistics and distribution centers, as well as production, where finished products and / or raw materials are received or shipped by sea.
The Freeport of Riga Authority promotes the development of new business and investment projects in the port, creating a stable, safe and predictable business environment, developing the port infrastructure and supporting port entrepreneurs both at the start-up process and at every stage of the company's development.
The Freeport of Riga provides both land lease or granting the right of superficies and business start-up options in the free port territories, as well as supports cooperation with the developers of new projects in the already leased port areas.
Investment opportunities and starting a business: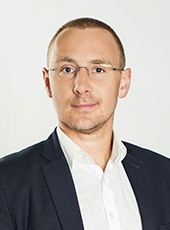 Edgars Sūna
 DEPUTY CEO FOR PORT DEVELOPMENT MATTERS
---

It might interest you: