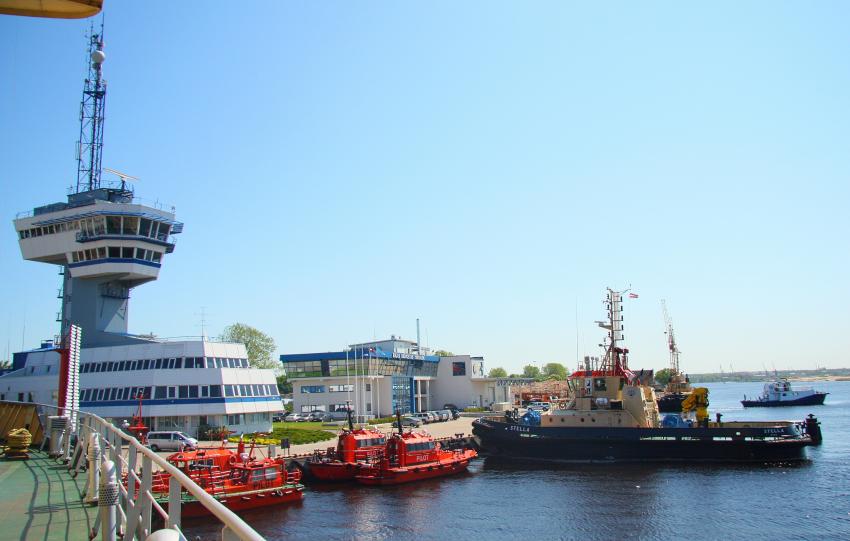 At the beginning of July, the Annual Report of the Freeport of Riga Authority for 2022 was approved at the meeting of the Freeport of Riga Board. Despite last year's global economic problems, which had a direct impact on the ports' operation, the Freeport of Riga continues to show a positive financial result.
2022 was a challenging year for every sector: unprecedented increases in energy prices, concerns related to the availability of energy resources, rising inflation rates throughout the year, as well as uncertainty about the further development of the situation significantly hampered economic activity and growth opportunities. At the same time, all factors related to the cargo flow at the port – i.e. the availability of resources, the demand for raw materials and manufactured goods, as well as individual consumption - were negatively affected.
Despite the economic difficulties in 2022, the excess of the revenue of the Port of Riga over costs amounted to EUR 1.9 million. "Despite the challenges facing the industry, we have kept the Port of Riga financially stable. I think this shows our sound fiscal management and economic planning. It ensures the smooth operation of the port and gives us some confidence for the future," said Ansis Zeltiņš, the Freeport of Riga CEO, informing about the results of the last fiscal year.
During the past year, the Freeport of Riga Authority continued to invest in infrastructure projects that are important to the clients of the port. "We have been able to allocate 7.5 million euros for the further development of the port. Investments have been made in the maintenance and modernization of the port infrastructure, digitization of processes, as well as in the improvement of the port and environmental protection. Large-scale investment projects have been launched with co-financing from both European funds and foreign capital", continued A. Zeltiņš.
According to the Law on Ports, an annual contribution of 2.6 million euros has been made to the budget of the Riga City Municipality. The local government of Riga should use these funds for the development of infrastructure related to the port' s operation.
The Freeport of Riga's revenue last year amounted to EUR 39.22 million, which was 14.5% higher than a year ago. 79% of the port's revenues consisted of port dues and charges collected from ships. Other revenues were rent payments for land, berths and infrastructure paid by companies operating in the port. In 2022, 220 commercial companies worked in the Freeport of Riga – cargo handling and storage terminals, manufacturing, shipbuilding and repair companies, providers of ship agency, supply, bunkering and other port services, providing revenue for the port and jobs for more than 4200 people.