This week, from April 26-28, the Freeport of Riga together with the entrepreneurs of the port, representatives of the Ministry of Transport, the Freeport of Ventspils, the Liepaja SEZ and the JSC "Latvijas dzelzceļš" are taking part in the Latvian-German Port Days in Hamburg and Lübeck.
"The ports of Hamburg and Lübeck have been reliable partners of the Port of Riga for many years, we are interested in strengthening the partnership with the authorities and entrepreneurs of these ports by creating new logistics chains especially in the container and ro-ro transport segments", commented Ansis Zeltiņš, the Freeport of Riga CEO.
During the visit, the delegation paid a visit to the HHLA, one of Europe's largest and most influential logistics companies, as well as visited HHLA Container Terminal Altenwerder, the company's container terminal in the port of Hamburg. The delegation met with representatives of the port and terminals of Hamburg, discussing the development strategy of the Port of Hamburg in the areas related to the Green Deal, automation, digitization and optimization of port operations. Latvian representatives visited the Mayor of Lübeck and the port of Lübeck, where they were informed about the work of LHG Lubecker Hafen Gesellscharf, Germany's largest port operator in the Baltic Sea.
Within the framework of the Latvian-German days, an entrepreneur's forum and a panel discussion were held, paying special attention to the exchange of experience in CO2 emission reduction, digitalization and process automation. Special emphasis was laid on fostering close cooperation between central European ports, strengthening new service and logistics chains, especially in the current complicated geopolitical situation.
President of Latvia Egils Levits opened the Latvian-German days, highlighting the opportunities of European Green Deal and the importance of transforming our economy towards sustainable and green energy in times of climate change. "Latvia is already one of the European leaders, producing almost half of its energy from renewable energy sources", emphasized Egils Levits, noting that ports play an important role in providing this green transition.
Today, on Aril 28, within the framework of the event, a tripartite memorandum of cooperation was signed. On the Latvian side the memorandum was signed by the Head of the Delegation Uldis Reimanis, Deputy State Secretary of the Ministry of Transport, and Jānis Kasalis, Member of the Council of the Latvian Association of Stevedoring Companies, and on the German side - by Axel Mattern, CEO of Hafen Hamburg Marketing e.V. The parties agreed that the memorandum signed would provide an opportunity to strengthen and expand cooperation between the two countries in the field of transit and logistics.
---
Information for media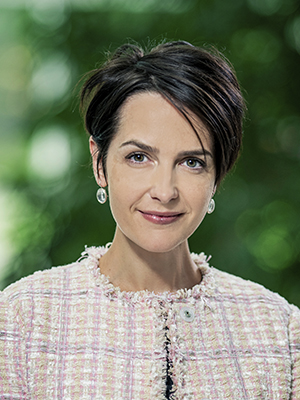 Liene Ozola
HEAD OF PUBLIC RELATIONS UNIT
liene.ozola [at] rop.lv, +371 670 308 53
Freeport of Riga Authority
12 Kalpaka blvd, Riga, Latvia, LV-1010