The Freeport of Riga is a modern and growing port; its infrastructure is developed by introducing new technologies and smart solutions, with the aim to provide sustainable operation and successful development of the companies working in the port. 
Business support
The Freeport of Riga Authority provides support to entrepreneurs both in the process of starting operation in the territory of the Freeport of Riga and further on at each stage of the company's development. Various support tools are in place to foster long-term relationship with entrepreneurs, from the port specialist advice to the construction of large-scale infrastructure and engineering communications tailored to the entrepreneur specific requirements. 
Tax relief
Companies in the port of Riga can operate under the Special Economic Zone regime, granting significant tax relief and providing favourable conditions for the import, export and storage of goods.
Long-term cooperation - up to 45 years
In the territory of the Port of Riga, long-term land lease and granting the right of superficies is possible, providing business planning option for a sufficiently long period of time. The land can be leased for up to 45 years. Land rents are based on the cadastral value of the land and make up only 1.5% - 5% per annum of the cadastral value. Companies that attract outbound and inbound sea cargo, promoting cargo turnover growth in the port, are granted a minimum land rent.
Free territories for development
The Freeport of Riga has 568 ha of free available territory, which is offered to investors for the implementation of various new projects, as well as for investment in existing port companies. 
State support to investors
Favorable conditions for business at the state level and support for foreign investors make Latvia a particularly attractive country for business and investment. Latvia boasts business efficiency, the availability of highly qualified labor, a developed infrastructure and macroeconomic stability. The Latvian Investment and Development Agency (LIAA) provides free consultations and support to foreign investors as a one-stop agency in the business start-up process throughout the territory of Latvia, including the Freeport of Riga. 
---

For more information about investment options and starting a business please contact: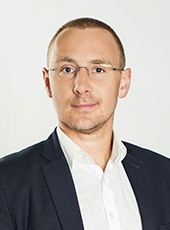 Edgars Sūna
DEPUTY CEO FOR PORT DEVELOPMENT MATTERS
---
It might interest you: