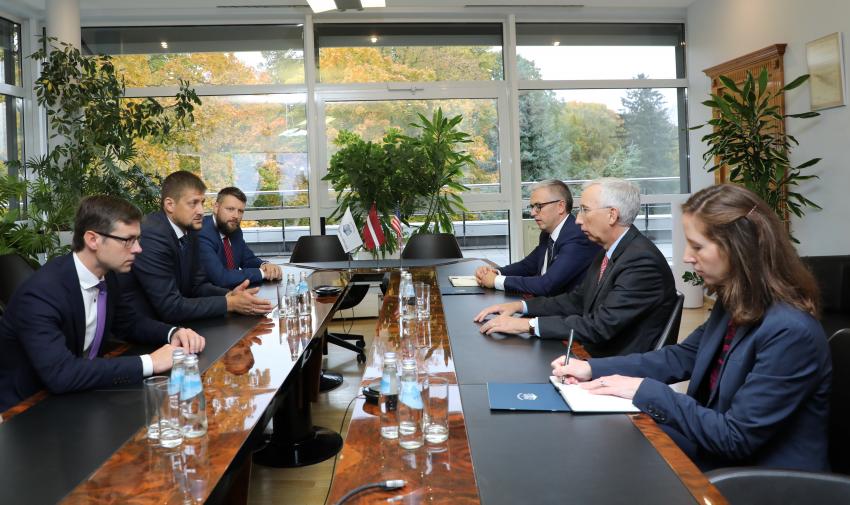 Today, on October 1, the US Ambassador to Latvia John L. Carwile and accompanying persons paid a reconnaissance visit to the port of Riga. During the visit, the Ambassador met with Viesturs Zeps, Chairman of the Freeport of Riga Board, and Ansis Zeltins, the CEO, went on a trip around the port water area and discussed various issues related to the port's development and cooperation, as well as to the interest of potential US investors in the development of industrial zones in the territory of the Freeport of Riga.
As it is well-known, the Port of Riga is a strategic partner of NATO. In recent years, the Port of Riga and its terminals have developed successful cooperation with the US Armed Forces in transporting NATO cargo.
Riga is also a popular destination on the map of sea cruise ships, welcoming tourists from 121 countries of the world on average per year. It is remarkable that travelers from the USA quite frequently visit Riga in the framework of cruises around the Baltic Sea organized by various cruise ship operators. In 2019, one fifth of all cruise tourists accommodated in Riga, were from the USA (13.8 thousand). This year, the export of Latvian wood processing products to the USA from the port of Riga has been started by sending timber cargo directly by sea.
The Freeport of Riga is the largest port in Latvia, where high-quality services are provided by about 200 private companies operating in the port, including 36 cargo handling terminals. The Port of Riga business cluster employs more than 4,000 people.
---
Information for media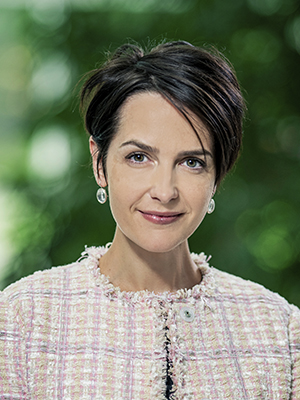 Liene Ozola
HEAD OF PUBLIC RELATIONS UNIT
liene.ozola [at] rop.lv, +371 670 308 53
Freeport of Riga Authority
12 Kalpaka blvd, Riga, Latvia, LV-1010