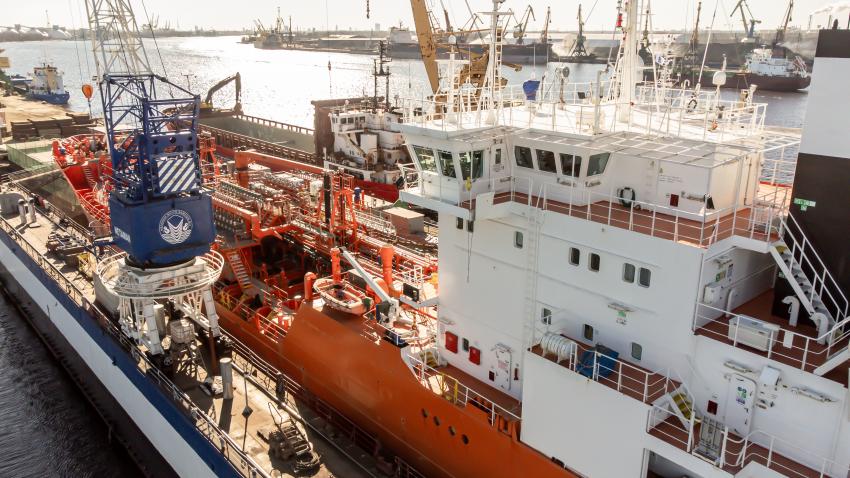 Netaman Group companies working in the ship repair segment have resumed the provision of repair services for large vessels at the Port of Riga. SIA "Netaman Ships Service" is operating in two docks in Vecmīlgrāvis and today is able to provide repair services for up to 140 meters long and 20 meters wide medium-sized vessels, while SIA "Netaman Shipyard Riga", which has started to work in the historic territory of Riga Shipyard, provides repair services for up to 200 meters long and 30 meters wide vessels in two docks. It is planned that after reaching full operational capacity, Netaman group companies will be able to accommodate for repairs up to 80 ships per year at the Port of Riga.
Over four years, more than 1 million euros have been invested in the development of SIA "Netaman Ships Service", and large investments are also planned in the development of SIA "Netaman Shipyard Riga".
"The Port of Riga is an important location for ship repair business. More cargo ships are calling the Port of Riga compared to Tallinn, where we started our operations. It is beneficial for our clients - ship owners - to repair the vessel at the location where the ship is on the cargo transportation route, rather than specially sending her to the place of repair. Therefore, many clients prefer to repair ships in Riga," said Alexey Alexandrov, member of the Netaman Group Board.
Netaman Group has been operating in the ship repair segment of the Port of Riga since 2018. According to last year's data, a total of 88 ships called the Port of Riga for repairs and more than half of them were repaired by Netaman companies – in fact Netaman Group is the third largest employer in the Port of Riga. The group companies provide modern and high-quality ship repair services at the Port of Riga, increasing the competitiveness of the port and creating new jobs. Ship repair has historically been important for the business of every port, and it is of key importance today, when the Port of Riga is developing into a powerful business cluster with a wide range of logistics, production and ship services.
According to Andrey Roslov, CEO of SIA "Netaman Ships Service": "The greatest demand for ship repair is in the segment of large vessels, due to the fact that there is a shortage of suitable docks for repairing large ships in this Baltic Sea region." Therefore, Netaman Group's future plans in the Port of Riga are closely related to the development of SIA "Netaman Shipyard Riga" in the territory of the Riga Shipyard.
The success of the company is based on skilled management and long-term thinking. "I believe that in business it is important to ensure non-stop development, constantly thinking about growth and prospects. Therefore, we are relentlessly looking for new business opportunities, investing in the development of companies, acquiring new assets, modernizing production facilities, buying modern equipment and improving working conditions for our employees," continued Alexey Alexandrov.
Netaman Group was founded in 2004 in Estonia and currently ships are being repaired by several of its companies at the ports of Riga and Tallinn. The Netaman Group companies - "Netaman Safety", which is engaged in the repair and servicing of ship safety equipment, "Netaman Supply", which purchases parts and materials for ship repair, as well as SIA "Mangali Agency", which provides an agency service for ships arriving for repairs at the port of Riga, also operate in Riga.
---
Information for media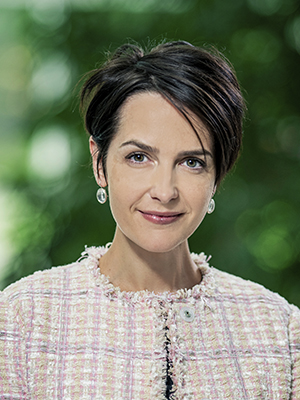 Liene Ozola
HEAD OF PUBLIC RELATIONS UNIT
liene.ozola [at] rop.lv, +371 670 308 53
Freeport of Riga Authority
12 Kalpaka blvd, Riga, Latvia, LV-1010