This week, the U.S. vehicles carrier "ARC Defender" has arrived at the port of Riga, delivering military vehicles and equipment to Riga as part of the "Atlantic Resolve" operation rotation. In cooperation with "Rīgas universālais terminals", within several days military vehicles and equipment will be unloaded from the vessel and prepared for further relocation.
Following Russia's annexation of Crimea in the spring of 2014 and aggression in eastern Ukraine, the United States launched the "Atlantic Resolve" training operation, the main purpose of which is to certify the U.S. contribution to the collective security of NATO members, promoting peace and stability in the Baltic States and Poland. One of the tasks of the operation is to enhance the ability of the U.S. armed forces to effectively deploy equipment and personnel in Europe in cooperation with the host country in order to respond rapidly to any threat, and ports are undoubtedly an essential link in this military logistics chain.
The Port of Riga has several terminals that are fully equipped and ready for large-scale military logistics operations. "This is already the second rotation of the operation "Atlantic Resolve", when we use the port of Riga for logistics purposes. So far, we have not encountered a situation where the port would not be able to perform any task. Now it is clear that both the port infrastructure and the staff fully meet the needs of the process," confirmed NAF Lt. Col. Lauris Blodons, Commander of the Relocation Coordination Center.
The U.S. military confirm that the current operation in the Port of Riga demonstrates good cooperation between the U.S. armed forces and NATO allies in Latvia, which is very important for a rapid and effective response in the event of a potential threat. "Cooperation with the Port of Riga and the National Armed Forces is successful and is very helpful in our mission," emphasized 151st MCT Movement Control Officer, 1st Lieutenant Fernando Garcia. "We have a very detailed delivery plan and we have been implementing it with virtually no delays."
The Freeport of Riga Authority continues to improve the port infrastructure, fostering not only the commercial operation of the port, but also the military mobility of Latvia and its allies, as well as supporting the national defense function. It has already been reported that the European Commission has approved co-financing of the Freeport of Riga projects, submitted to the military mobility program, which qualify for dual use purposes – improvement of commercial as well as military transport infrastructure. The approved projects include improvement of the port berth infrastructure, reconstruction of access roads and railway infrastructure.
---
Information for media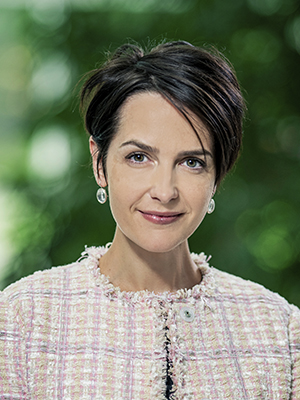 Liene Ozola
HEAD OF PUBLIC RELATIONS UNIT
liene.ozola [at] rop.lv, +371 670 308 53
Freeport of Riga Authority
12 Kalpaka blvd, Riga, Latvia, LV-1010