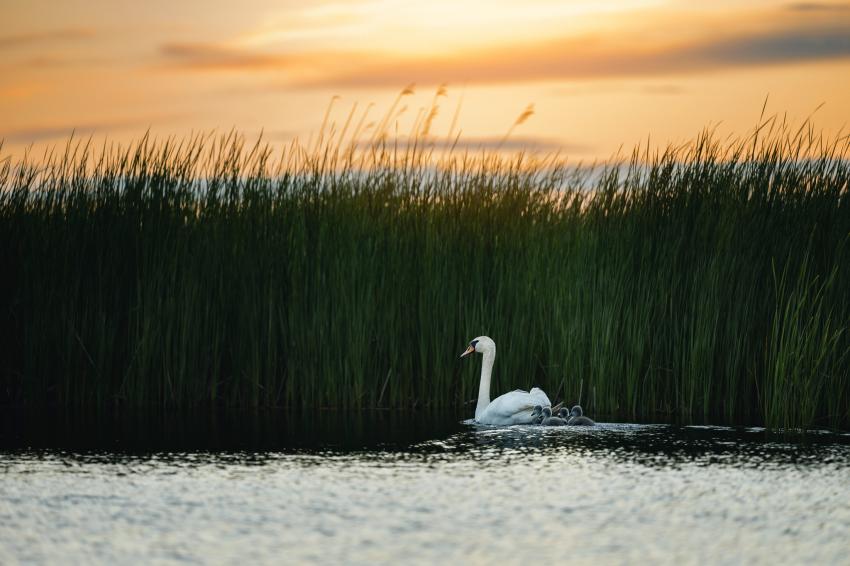 According to the latest study by the Institute of Biology of the University of Latvia, the measures implemented by the Freeport of Riga Authority to promote biodiversity in the port territory have been effective – the living and nesting conditions of waterfowl in several port territories have significantly improved. According to the study conclusions both the number of waterfowl species and the size of their population have increased in the Freeport territories in recent years. Throughout the bird monitoring process, over 30 distinct bird species have been identified within the port of Riga. Notably, a large colony of herring gulls was observed, which, according to ornithologists, might be the country's most significant congregation of these waterfowl.
Based on the monitoring results the success rate of waterfowl nesting in the port of Riga has shown improvement. For instance, the average success rate for ducks over a four-year period is 73%, surpassing the average for other natural habitats. This season has brought a remarkable discovery on Zhurku Island – the presence of a new nesting species, the mute swan. This finding stands as an unprecedented occurrence in the history of monitoring efforts.
The improvement of the living conditions of waterfowl in the port of Riga is mainly achieved due to a number of factors, among which are regular reed mowing, as well as cutting down of trees and shrubs. Mowing and felling work especially contributes to the living conditions of wading birds. A positive impact on the nesting conditions of waterfowl might be attributed to the artificial nests created this year, as well as the monitoring of the population of predatory species.
According to the opinion of the Institute of Biology of the University of Latvia the successful measures to improve the living conditions of waterfowl implemented by the Freeport of Riga Authority are a positive example of how economic activity and infrastructure development can coexist with nature protection. The Freeport Authority is committed to continuing its work on improving the living conditions of waterfowl and is convinced that these measures will have a positive impact on the ecosystem of the Port of Riga and the diversity of nature in general, which is an essential component of the port's development.
It should be noted that the Freeport Authority also conducts other measures for the promotion of biodiversity in the port territory. For example, the Freeport Authority has been carrying out measures to improve winter habitats of the bat colony in Daugavgrīva and Mangaļsala for several years, supports the use of goats as a tool to maintain meadow habitats in Kremeri and promotes the protection and reproduction of fish resources in the Daugava River. These measures are aimed at improving the biodiversity of the port area and contributing to its sustainable development.
---
Information for media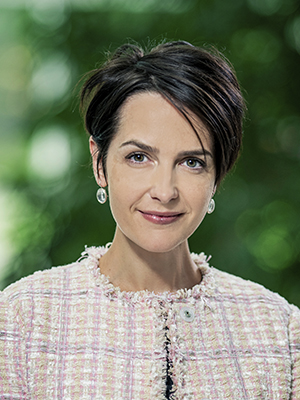 Liene Ozola
HEAD OF PUBLIC RELATIONS UNIT
liene.ozola [at] rop.lv, +371 670 308 53
Freeport of Riga Authority
12 Kalpaka blvd, Riga, Latvia, LV-1010