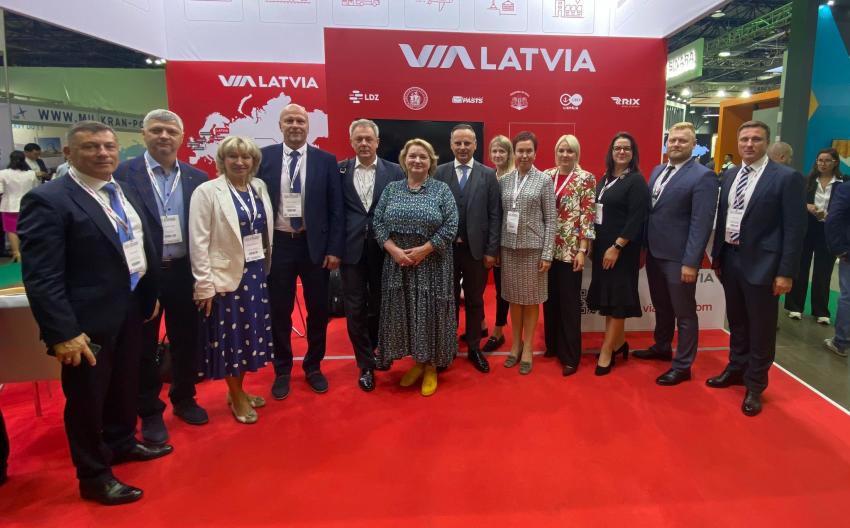 This week, the international industry exhibition "Translogistica Kazakhstan 2022" is taking place in Almaty, Kazakhstan. The Freeport of Riga Authority is participating in the exhibition together with the port companies - WT Terminal, Rīgas Tirdzniecības osta, KS Terminal and BCT - under the single brand VIALATVIA.
The exhibition has been attended by many visitors this year. On the first day of the exhibition, there was a lot of interest in sending Kazakh coal to Europe, and several cooperation requests were also received regarding the possibilities of delivering goods, produced in Europe, in containers to Kazakhstan through the port of Riga. There is also interest in delivering various types of cargo from Kazakhstan – e.g. grain, various raw materials, ores, coal - to the port of Riga by rail, where they would be containerized at the port terminals and further sent to buyers by sea using container lines. Furthermore, Kazakh container carriers are actively looking for cargo to fill empty containers sent from Kazakhstan for their subsequent return to Kazakhstan.
Kazakh businessmen are also interested in the import of machines and equipment for heavy industry, mining and mechanical engineering from Europe to Kazakhstan through the Port of Riga - these are non-standard cargo/project cargo, and it is well – known that the Riga port merchants specialize in transshipment of this specific type of cargo. Businessmen are interested in the export of cereals from Kazakhstan through the port of Riga.
The growing potential of cooperation with Kazakhstan has been emphasized by Edgars Sūna, the Deputy CEO of the Freeport of Riga: "In the context of current geopolitical events, new corridors are being sought to provide for the Central Asian market. For many years the port of Riga has had good cooperation with Kazakhstan, which is currently gaining new dimensions and directions, such as, the transit of Kazakh energy resources through the port of Riga to European markets and the containerized cargo flows to/from Kazakhstan".
---
Information for media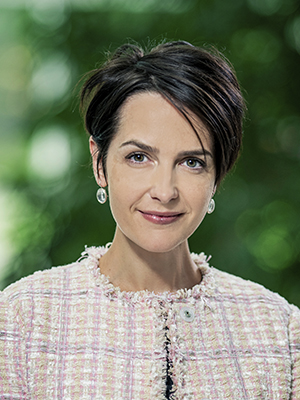 Liene Ozola
HEAD OF PUBLIC RELATIONS UNIT
liene.ozola [at] rop.lv, +371 670 308 53
Freeport of Riga Authority
12 Kalpaka blvd, Riga, Latvia, LV-1010