Confirming compliance with the principles of a Green Port and taking care of the preservation of biological species diversity in the territory of the Port of Riga, the Freeport of Riga Authority in cooperation with the Nature Conservation Agency has been involved in conducting improvements to Mangaļsala forts – a location important for hibernation of bats. Last week, the third Mangaļsala fort bunker has been put for the safe hibernation of bats – its premises have been cleaned of garbage and a lockable, gridded entrance door has been installed to protect bats hibernating in the forts from curious visitors who may disturb the winter sleep of these protected species.
According to experts of the Nature Conservation Agency, Mangaļsala forts, which are part of the historical fortifications of the Daugava estuary, provide one of the most important wintering grounds for bats in Latvia according to the number of listed species. About 1/3 of all bats of the Daugava estuary wintering population spend winter at the forts, i.e. an average of 70-80, up to a maximum of 123 bats per winter.
All bat species wintering in Latvia can cover considerable distances (up to 100 km and more) from their summer home to their winter residence, therefore the Daugava estuary fortifications are considered to be an important location where bats come for wintering season from afar. In hibernation, the bat's body temperature drops to a few degrees above zero, all physiological processes and breathing slow down (when hibernating, bats inhale only once every 90 minutes), so it is especially important not to disturb them during this period.
"For bats, undisturbed peace is particularly important. During hibernation period, bats can wake up from sleep on their own, but it is important to ensure that this does not happen due to somebody's interference. At each unexpected awakening, the bat spends fat reserves to wake up, warm up its body and move to a safer place. Frequent awakenings can lead to the mammal's death. All bat species are protected in Latvia as well as in Europe," said Dr.biol., certified bat expert Viesturs Vintulis.
The most common species of wintering bats in Latvia are the northern bat, the Daubenton's bat and the long-eared bat. Bats begin to appear near wintering grounds as early as August and go to winter sleep approximately from October to March/April, sometimes even May. The duration of the wintering period varies from species to species, and climate might affect it.
The duration of bat life depends on the environmental conditions, usually it is 2-5 years, most often 5 years. However, cases have been observed when bats live up to 30 years. It is highly dependent on the microclimate of the environment and peace during the wintering period. A favorable environment for bats is low temperatures not exceeding +8 C degrees. On the other hand, if temperature is extremely low in severe winters, a bat can quickly fly over to the bunker in search of the most suitable temperature due to advantageous location of the Mangaļsala forts which are close to each other.
The Freeport of Riga Authority urges residents not to disturb hibernating bats, as this is one of the crucial survival periods in the species' annual cycle, as well as specifies that in compliance with the Law on the Protection of Species and Habitats the destruction of bat wintering grounds or disturbing bats are activities prohibited by law.
---
Information for media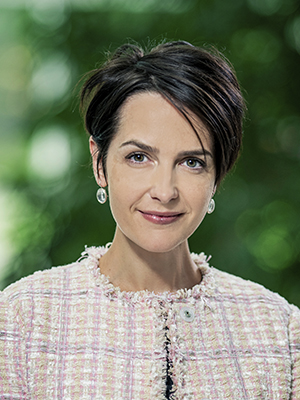 Liene Ozola
HEAD OF PUBLIC RELATIONS UNIT
liene.ozola [at] rop.lv, +371 670 308 53
Freeport of Riga Authority
12 Kalpaka blvd, Riga, Latvia, LV-1010