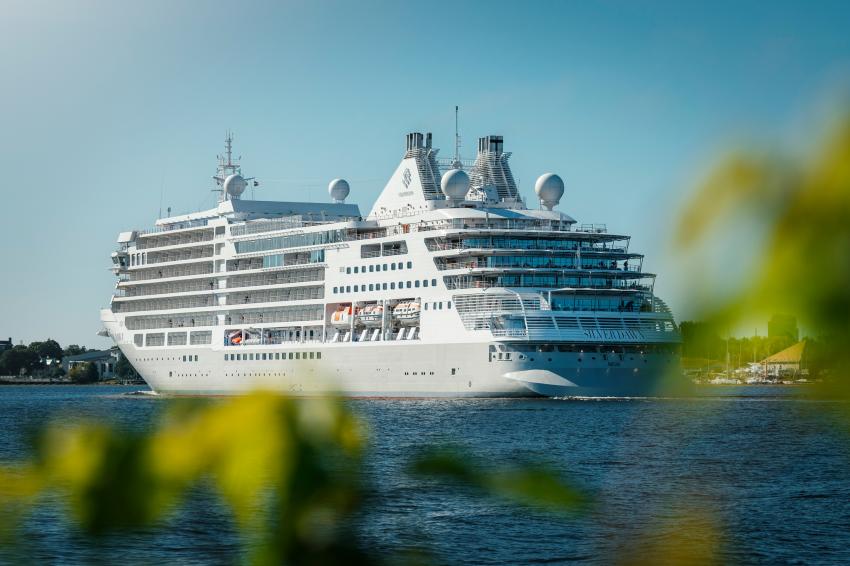 On Saturday, September 16, "Silver Dawn" - the newest of the US cruise company "Silversea" ships – was welcomed at the Port of Riga. This ultra-luxury ship is only a year old - it was built in 2022 at the Genoa shipyard in Italy.
The first visit of "Silver Dawn" to the Port of Riga was marked by a special ceremony, where the ship Master and representatives of the Port of Riga exchanged commemorative signs. The vessel brought 530 cruise tourists to Riga, mostly from the USA, but also from Great Britain, Australia, Canada and other countries.
"Silver Dawn" is an ultra-luxury cruise liner with 11 decks and 298 spacious cabins designed for passenger comfort and wellness. There are 8 restaurants on board offering 26 different dining concepts and 6 bars. According to the company "Silversea", the voyage with "Silver Dawn" promises an authentic and immersive experience. With sumptuous suites, outstanding itineraries, plus cutting-edge design and technology and the outstanding OTIUM wellness concept, "Silver Dawn" sets new standards of luxury. The cruise ship "Silver Dawn" is 212.8 meters long and has a gross tonnage of 40,855 GT. 408 employees of the ship's crew take care of the passenger comfort.
The 2023 cruise season at the Port of Riga will end on September 28, when the ship "Rotterdam" of the US cruise line "Holland America Line" will call the Port of Riga again. However, it should be noted that in December this year, two vessel visits organized by the company "Viking Line" are also expected in Riga within the framework of the short Christmas cruises Stockholm-Riga-Stockholm.
Reviewing the 2023 cruise season outcomes, the current cruise season at the Port of Riga shall be considered good and successful. It is expected that the season will be finished with 60 cruise ship calls, including "Rotterdam", - the last ship of the season.
Despite the fact that this year the number of cruise ships calling Riga was numerically smaller than last year, the indicators of the number of tourists served last season have already been exceeded –77 029 cruise tourists have been welcomed at the Port of Riga (including those on board "Silver Dawn"), which is already by 2 % more than last year during the whole season.
Traditionally, most cruise passengers are citizens of Germany, the USA and Great Britain.
---
Information for media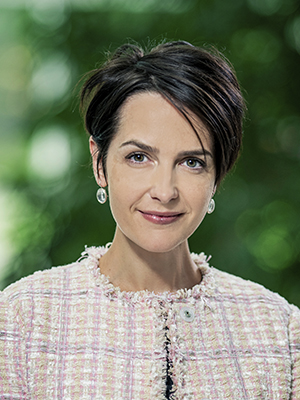 Liene Ozola
HEAD OF PUBLIC RELATIONS UNIT
liene.ozola [at] rop.lv, +371 670 308 53
Freeport of Riga Authority
12 Kalpaka blvd, Riga, Latvia, LV-1010