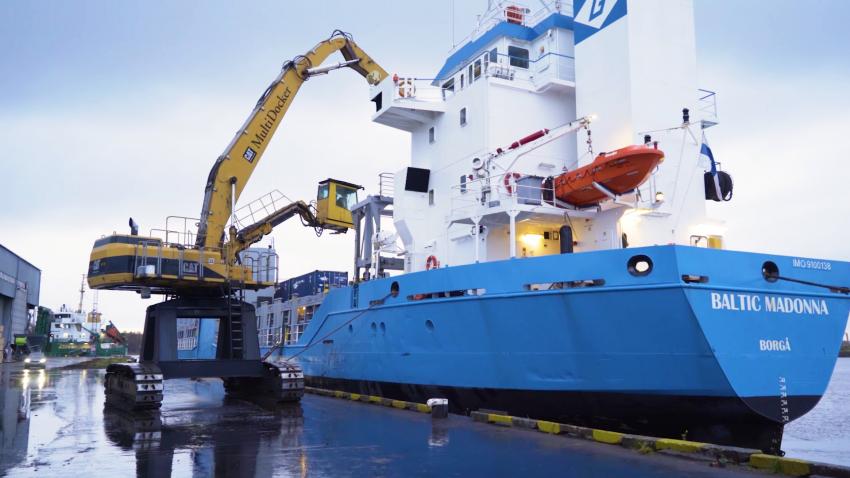 Marine traffic connects the port of Riga with the ports of 50 countries on all continents of the world. Regular transport routes foster business relations between the markets of origin and consumption of goods, confirming the ability of port companies to provide a wide range of services and guarantee their sustainable quality.
"Favorable geographical location, professional customer service in 24/7 mode, speed and quality of provided services, competitive pricing policy, as well as recommendations of other port agents" - these were the main prerequisites for cooperation with the Port of Riga and "WT Terminal", mentioned by Mika Saarinen, the Director of sales and business development of the Scandinavian logistics company "Baltic Line".
Every other week since 2019, "Baltic Line" in cooperation with the port company "WT Terminal", has been transporting cargo of Latvian origin, mostly products manufactured by "Latvijas Finieris", to Norway.
"Cooperation with "Baltic Line" provides predictable cargo volumes for us, but at the same time availability of such a service connecting the Port of Riga and other major ports in the region provides wider export opportunities for other local producers who can deliver their products within this route," emphasized "WT Terminal" Sales Director Jānis Lapiņš.
"WT Terminal" is the second largest stevedoring company in the Port of Riga in terms of the volume of transshipped forestry cargo. The company, which handles bulk and general cargo, including oversized cargo, also boasts the largest drying and sorting capacity in the port area. The facility's operation is controlled by artificial intelligence - algorithms that control the entire wood drying process to ensure the appropriate quality. The company offers sorting and packaging of materials, which is carried out by a specially designed conveyor line. The company specializes in servicing small vessels, which is an important mode of transport for cargo groups such as lumber, OSB panels and veneer, roundwood, wood chips as well as grain, the main demand for which is in Europe, especially Great Britain and Scandinavia.
"WT Terminal" business strategy is based on relentless development and value-added services. "We are developing production capacities, and in cooperation with Latvian engineers we are developing and implementing innovative loading technologies. Work is currently underway to streamline loading equipment and introduce new IT solutions. In the spring of 2022, it is planned to complete the construction of a new bulk cargo warehouse, which will increase the terminal's storage capacity by another 20-25 thousand tons," said J. Lapiņš, the company's Sales Director.
"Baltic Line", a partner of "WT Terminal", also outlined a positive perspective for further cooperation: "We will continue to cooperate with Riga as our regular shipping port, at the same time we are interested in looking for more cargo of Latvian origin for transportation from Riga to both Danish and Norwegian ports."
This year, a total of 5.74 mln. tons of forestry cargo have been handled, which is + 8,2% compared to 11 months of the last year.
---
Information for media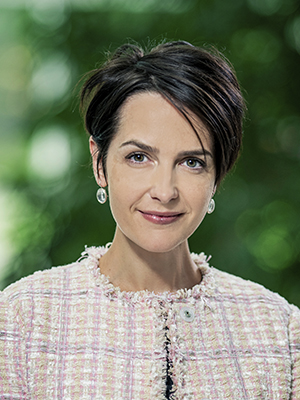 Liene Ozola
HEAD OF PUBLIC RELATIONS UNIT
liene.ozola [at] rop.lv, +371 670 308 53
Freeport of Riga Authority
12 Kalpaka blvd, Riga, Latvia, LV-1010