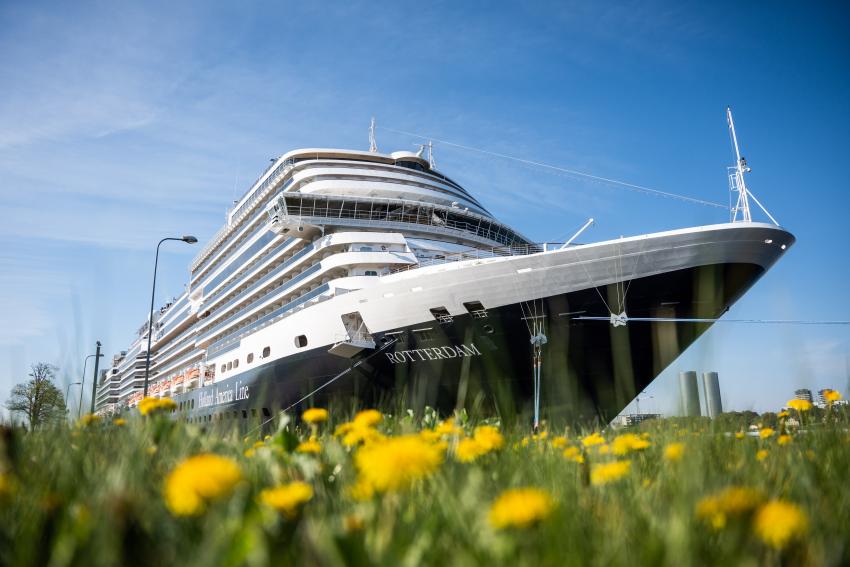 Today, on May 11, MS Rotterdam of the cruise company Holland America Line has arrived at the port of Riga on her first visit. The vessel is carrying 2457 passengers from more than 40 countries of the world, almost half of them being US citizens, while a significant number of travelers are from the Netherlands, Canada, Australia, etc.
Rotterdam is a large (299 meter-long) and new ship, it was launched in the fall of 2020, but due to the pandemic, it left for its first cruise only in the fall of 2021. Rotterdam is a luxury cruise liner, it boasts 12 decks, 6 restaurants, a spa, spacious sports and recreation areas, a library, an art gallery, a theater and concert hall and other recreational facilities for the ship's passengers.
The ship sailed to Riga from Rostock and will leave for the port of Tallinn. The 14-day Baltic Sea cruise began and will end in Amsterdam.
To celebrate the first call of MS Rotterdam to the port of Riga, a welcome ceremony was organized. The Deputy CEO of the Freeport of Riga Edgars Sūna and the ship's Master Bas van Dreumel exchanged commemorative signs on the ship's navigating bridge.
This year we will see Rotterdam at the port of Riga 2 times. The second visit is scheduled for September 28 and will conclude the 2023 cruise season.
This year is special for the cruise line. On October 15, 2022, Rotterdam retraced the inaugural voyage of the cruise company Holland America Line to celebrate the company's 150th anniversary. On October 15, 1872, the first cruise of Holland America Line began in Rotterdam and ended in New York.
KThe godmother of Rotterdam is Princess Margriet of the Netherlands.
This season, a total of 63 cruise ship calls have been scheduled in the Port of Riga. 22 ships of the different cruise lines will visit Riga, among them two cruise ship lines that have not been here before – these are Ambassador Cruise Line from the UK and Vantage Travel from the USA. Seven ships will call Riga for the first time. During the season, 14 overnight visits are scheduled. The maximum capacity of all scheduled ships is more than 88 thousand passengers.
This week, on May 8, MS Bolette of Fred. Olsen Cruise Lines with 995 passengers on board also called the port of Riga for the first time. On Saturday, May 13, after a break of several years, Riga will welcome National Geographic Explorer, the flagship of the National Geographic fleet
---
Information for media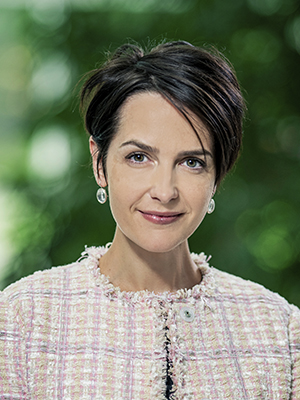 Liene Ozola
HEAD OF PUBLIC RELATIONS UNIT
liene.ozola [at] rop.lv, +371 670 308 53
Freeport of Riga Authority
12 Kalpaka blvd, Riga, Latvia, LV-1010